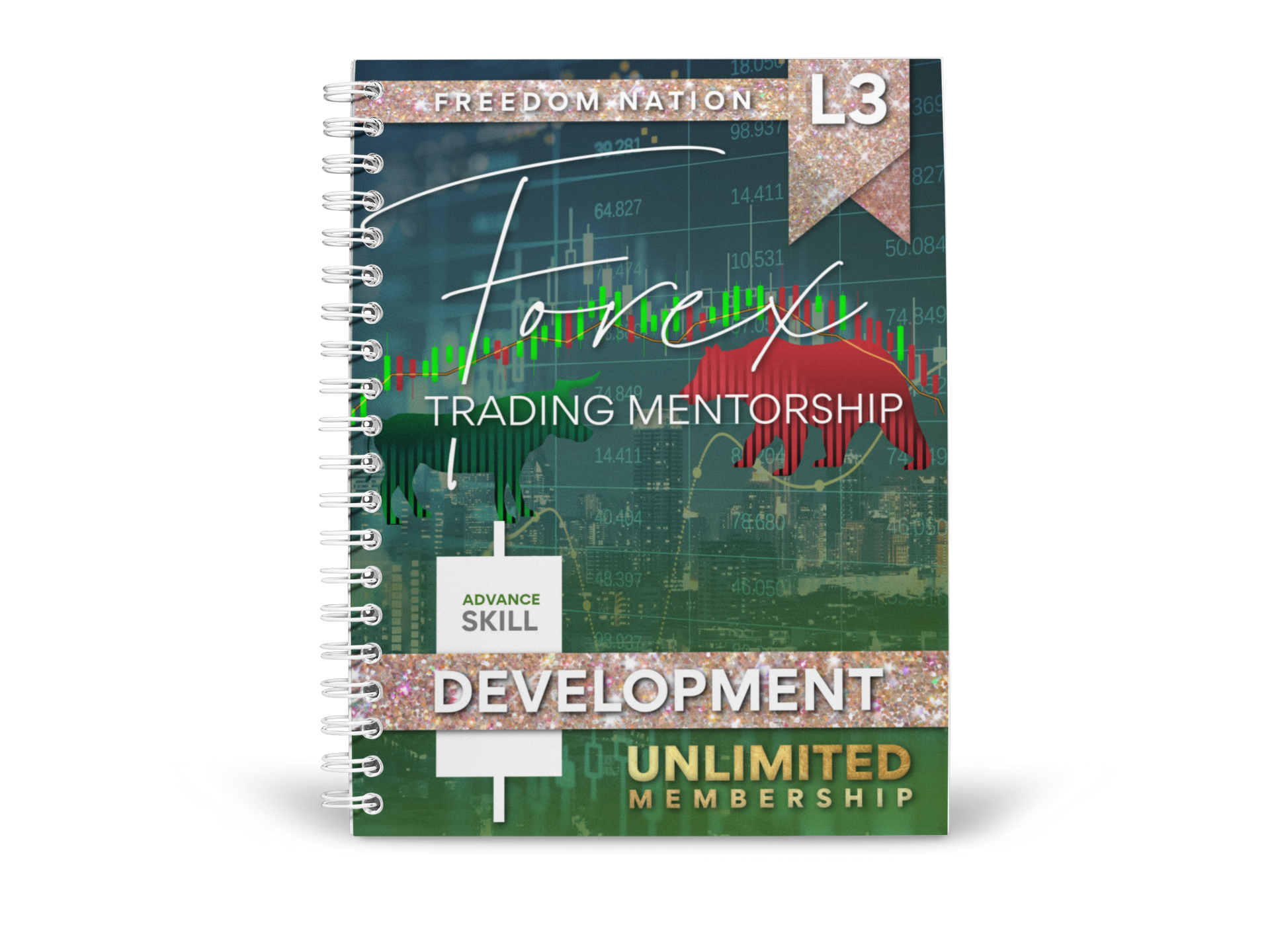 FOREX ADVANCE SKILL DEVELOPMENT MENTORSHIP
RECEIVE LIVE MARKET ANALYSIS AND FOREX TECHNICAL SKILL DEVELOPMENT COACHING MON-THURS IN THE LIVE ZOOM TRADE ROOM.
Topics That will be demonstrated in live trade room
Determine the 4 trends of the market (annual, monthly, weekly, and daily)
How to scalp using the daily trend method
How to enter a swing or positional trade for the annual, monthly, or weekly trend
How to trade using Fibonacci ratios in order to precisely plan your entry and exits
ADDITIONAL BENEFITS
DAILY TRADE IDEAS WITH VIDEO EXPLANATION
MY PERSONAL DETAILED TRADE PLAN
MY PERSONAL TRADE JOURNAL DOC

Frequently Asked Questions
Who is advance skill developmemt mentorship for?
Advance forex skill development mentorship is for individuals who has forex basic fundamental knowledge and skills
What is the cancellation policy?
This is a cancel at the any-time program with a week's advance notice requirement to assure no payment will proccess in the future.

What is the refund policy?
If you have not received some sort of basic forex knowledge please consider one of our entry-level forex training courses first as all sales are final for this coaching membership and only credits toward our entry-level courses will be given once purchased!
Am I required to have any additional software/indicators?
Yes, all members of the advanced forex skill development mentorship program are highly recommended to purchase the trader's edge indicator bundle as the strategies taught will incorporate the use of the indicator bundle.
How do I schedule my appointment?
Upon purchasing coaching, you'll receive further instructions on how to access our live zoom trading room.